Continuously developing your workforce to navigate the future through a learning experience journey designed with the end in mind and addressing the most in demand and critical corporate learning needs; a portal where learners can acquire and develop the skills they need to succeed.
Relevance
How to recommend the right skill for the right learner?
Quality & Pedagogy
Poor content + poor learning design = poor skills transfer
LEARN MORE
Learner Engagement
How to create a sticky experience?
Measuring Impact
Effective ways to concentrate on learning outcomes?
ASK THE EXPERT
Start with the end in mind
Training without real skills acquisition is an investment at a loss. Investing in a digital learning solution should guarantee a high level of engagement, deliver learning outcomes and be executed with maximum impact at scale.
We're committed to delivering high impact digital learning solutions that support your upskilling and reskilling strategies.
CONTACT US TO LEARN MORE
Our Learning Content
Our libraries offer state-of-the-art learning content that meet the training needs of your business, develop human and business skills among others, helping organizations unlock their employees' potential and boost collective performance. 20K+ learning resources are available and localized in up to 18 languages so that they are perfectly tailored to different markets.
Office & Desktop Productivity
Office & Desktop Productivity
Data Privacy & Cybersecurity
Data Privacy & Cybersecurity
Mental Health & Well-Being
Mental Health & Well-Being
Business Skills in Arabic
Business Skills in Arabic
PUBLISH WHAT YOU THINK
LATEST BLOGS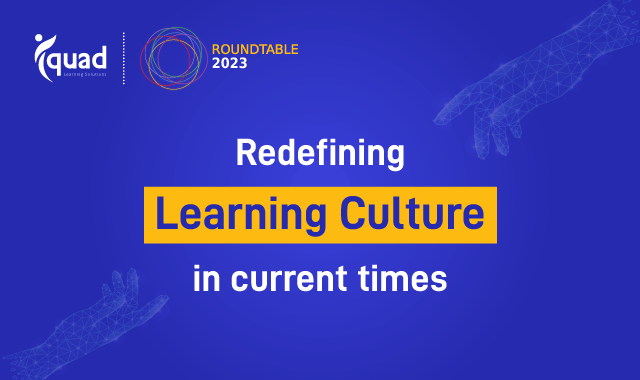 IQUAD Learning Solutions is excited to invite you for its upcoming 2023 Roundtable Event: Redefining...
WHAT PEOPLE SAY
CLIENTS WORDS
Bank of Beirut
Head of the Academy - Human Resources Department
,
"IQUAD team is dedicated to support and help their clients whenever and wherever needed. They also have positive vibes that cannot be hidden."
Burgan Bank
Senior Manager-Learning & Development Human Resources & Development/Group Human Resources & Development
,
"We have been working with IQUAD learning Solutions since February 2019, for more than a year now and we are experiencing their cutting-edge service big time."
Association of Banks in Lebanon
Director Human Resources Development
,
"For the past 4 years ABL and IQUAD developed a great partnership by advocating and implementing the E Learning solutions for the Banking industry in Lebanon."
Middle East Airlines – Airliban
Head of Training & Development Training & Development Division
,
"When "Customer Excellence" meets "Product Competence" you have the raw ingredients for a decent VAR, and when you add to that a careful mix of eastern and western values, you have the recipe for an enduring venture. I congratulate the entire IQUAD team for creating and sustaining such an enterprise."
Office of the Minister of State for Administrative Reform (OMSAR)
Senior Training Officer
,
"The OMSAR's e-learning project is one of its kind. It is for the first time that such a large-scale training program that targets all employees in the Lebanese public sector is launched."
DP World
Senior Manager – Business Learning & Development DP World
,
"IQUAD by far had the most digital learning options for the complexity of DP World's business model. Their team is very knowledgeable and extremely supportive when needed. All I can say is thanks iQuad!"
Saradar Bank
"IQUAD made sure our Young Leaders Program achieved the desired success while making the learning journey."
Boecker
Group Academy Manager
,
"I cannot praise IQUAD team enough for their outstanding dedication and remarkable cooperation."
BankMed
Head of Training
,
"It was a pleasure working with them all stages of this project."